Welcome to CARAVAN CITY SALES Operating Since 1993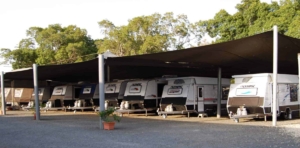 As the owners of Caravan City Sales, we have been involved in the Caravan Industry for over 25 years.  We are a husband and wife team, and caravanners ourselves. So we understand and can relate to requirements of our customer.
We have sold new OLYMPIC Caravans since 1999. Using our own experience and customer feedback over the years we have had a lot of input into additions and design improvements of the Olympic range.
Olympic Caravans are a Trusted & Respected Australian Manufacturer, for over 31 years, offering a quality build Caravan at great prices and flexibility to their layouts & designs.
We are a medium sized Dealership, and this ensures we can provide exceptional customer service, so our customers will not feel rushed or "short changed" with the time we can dedicate to you when designing or choosing your new Caravan. During our time in the industry we have honed our skills in design and handover. We specialise in Custom Designing, and our comprehensive pre-delivery and handover service we offer all of our customers.
We understand Purchasing a New Caravan is a large outlay , we want to ensure this is an exciting and fulfilling experience for our customers, so when you are purchasing a caravan consider ordering with Caravan City Sales, we will provide you with all of our expertise and knowledge to ensure your purchase meets all of your dreams and expectations. Olympic Caravans are a quality built from the ground up, including many popular and practical extras, the cabinetry is very high quality with your colour choice so it will not swell or distort , this allows many custom design changes, with quality fittings, appliances and fabrics.
At Caravan City Sales we also sell quality Used vans. All of our In Stock Caravans are displayed on our web site, plus we also offer a separate website for "Private Sellers" at a very reasonable rate. See www.caravanclassifieds.com.au
We advertise our site in traditional media and have contracted search engine specialists to help us be found and increase our exposure in the search engines.
PRICING: You will notice that some of our vans do not have Prices Listed. This is Not Done to disadvantage our Buyers, only other dealers and those trying to gain information for their own use. We are trying to encourage Genuine Buyers to contact us so we can assist you purchase van to suit you & your towing needs, and provide you with our BEST PRICE according to your buying circumstances…. as there could be great savings for "Cash" No Trade Buyers !!
OUR LOCATION